Harold M. Freiman
Partner | Walnut Creek
Attorney Insights
More from Harold M. Freiman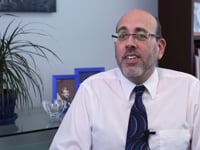 My Proudest Moment As An Attorney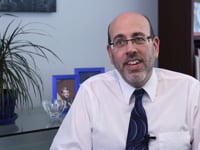 The Person Who Has Had the Greatest Impact on My Life
More from Harold M. Freiman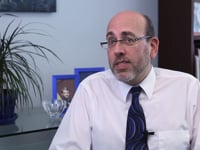 My Expertise and Practice Areas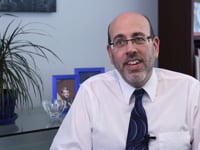 The Person Who Has Had the Greatest Impact on My Life
Overview
Harold M. Freiman is a Partner in Lozano Smith's Walnut Creek office. He represents school districts, county offices of education, and community college districts in such areas as school facilities, property, general education law, governing boards, student issues, business, and general litigation. He is a recognized leader on such topics as developer fees, school district reorganization, surplus property, the Brown Act and the Public Records Act. Additionally, he provides advice and litigation services related to the California Environmental Quality Act (CEQA) to cities, special districts and educational agencies.
Experience
He has been with the firm and representing public entities for over 25 years. Mr. Freiman has appeared before the California Supreme Court on behalf of the California School Boards Association's (CSBA) Education Legal Alliance, and has been named a Northern California "Super Lawyer." He also received the 2014 California Association of School Business Officials (CASBO) Associate Member of the Year Award for his exemplary service to schools and to CASBO for many years. Mr. Freiman previously served as a Briefing Attorney for the Texas Supreme Court.
Presentations and Associations
Mr. Freiman is a frequent presenter and trainer for CASBO, is a member and former Chair of CASBO's statewide Associate Member Committee, and served on the CASBO Board of Directors for 2015-2016. He has also served on the Legal Advisory Panel for the Coalition for Adequate School Housing (CASH). Additionally, he is a member of CSBA's Council of School Attorneys as well as the National School Boards Association's Council of School Attorneys. Mr. Freiman, who has received numerous awards for public speaking, has been a speaker for these and numerous other state and local organizations. Mr. Freiman also regularly conducts board workshops on topics such as the Brown Act and Board governance.
Articles
In addition to writing several of the firm's Client News Briefs, Mr. Freiman's article, "Upcoming Developer Fee Increase, Being Proactive Can Result in More School Facilities Funds" was published in the
CASBO Journal
in December 2005. Mr. Freiman also co-authored "Water and Sewer Service Impacts and Fees,"
Environmental Mitigation Handbook
(California's Coalition for Adequate School Housing, 2009) and Senate Bill 50 and School Facility Fees: A Report Prepared by C.A.S.H.'s Legal Advisory Committee (1999). Mr. Freiman's article,
"In Service to the Client"
was published in
California Lawyer Magazine
in September 2013.
Education
Mr. Freiman received his J.D. from Columbia Law School, and holds a B.A. from the University of California at Berkeley. He was admitted to the California State Bar in 1990. In college, he was a teaching assistant and reader in the Rhetoric Department, and worked as an instructor in the Contra Costa College for Kids summer program. While at Columbia, he instructed first year law students in Real Property Law and served as an editor for the Columbia Human Rights Law Review.
Host Devon Lincoln talks with attorneys Daniel Maruccia and Harold Freiman about what AB 48 could mean for school facilities funding if approved by the voters in March 2020.
As California seeks legislative solutions for the statewide housing crisis, new laws increasingly seek to ease the path toward construction of affordable housing. Implementation of these laws has widespread financial and planning impacts on cities, counties and school districts. Host Devon Lincoln talks with Harold Freiman and Bill Curley about the affordable housing crisis and the repercussions of the new laws at the local level. This conversation explores how cities and counties are effected by the increasingly centralized state laws, and how the resulting increase in the pace of development impacts school districts.