Edward J. Sklar
Partner | Walnut Creek
Attorney Insights
More from Edward J. Sklar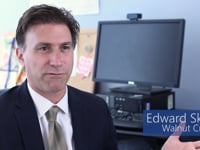 What Motivates Me to Come to Work Everyday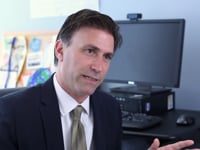 One of My Passions Outside of Practicing Law
Overview
Edward J. Sklar is the Managing Partner of Lozano Smith's Walnut Creek office. Mr. Sklar advises school districts on managing California's charter school landscape, serving as co-chair of the firm's Charter Schools Practice Group. He is an authority on all aspects of a public school district's obligations to comply with California's Charter Schools Act, including charter oversight, facilities, petition review and revocation. Mr. Sklar also provides guidance to school districts that want to establish their own "dependent" charter schools.

Mr. Sklar also advises school districts on all legal issues that arise in the routine course of educating students. This includes matters of student discipline, residency, student records, civil rights, and compliance with state and federal education reform measures. He has extensive experience advising clients on compliance with the Brown Act and the Public Records Act.


Presenter Experience
Mr. Sklar has provided training and conducted seminars on a number of topics for multiple organizations. They include the California School Boards Association (CSBA), National School Boards Association (NSBA), Coalition for Adequate School Housing (CASH) annual conference, CASH Leadership Academy, Association of California School Administrators (ACSA) annual conference, ACSA Superintendent Symposium, and California Association of Supervisors of Child Welfare and Attendance (CASCWA) conference.


Additional Experience
Prior to joining Lozano Smith, Mr. Sklar practiced civil litigation at Lewis, D'Amato, Brisbois & Bisgaard, LLP, and Cesari, Werner & Moriarty, both in San Francisco. The fast-paced practice of litigation provided the training ground for his vast experience in settlement negotiations and his advocacy skills in courtrooms and administrative hearings.


Education
Mr. Sklar received his J.D. from the University of San Francisco School of Law and his B.A. from Rutgers University.

In this Lozano Smith Podcast episode, host Sloan Simmons talks with Lozano Smith's Partners Ed Sklar and Erin Hamor regarding the forthcoming return of the charter school renewal process under pre-Pandemic changes in the law resulting from AB 1505.

Effective 2019, significant legal changes were enacted regarding charter schools in California. The anticipated effects and implementation of those changes, however, were stunted by the COVID-19 outbreak. In this Lozano Smith Podcast episode, host Sloan Simmons engages with Lozano Smith Charter Practice Group Co-Leaders, Ed Sklar and Erin Hamor, to discuss the current state of affairs for charter schools and their authorizers, hot topics and trends in the charter school field, and what to anticipate going forward as California's LEAs return to normal operation.

Host Sloan Simmons facilitates a timely and interesting discussion with Lozano Smith Charter School Practice Group Leaders, Ed Sklar and Erin Hamor, regarding the status of charter school reform legislation and the impacts of COVID-19 on same.

Following months of discussion regarding the impact that charter schools have had on traditional public schools, the Legislature has passed, and Governor Newsom has signed, two bills that will have wide-ranging impacts on California charter schools and their authorizers. Joining host Devon Lincoln to discuss these new laws, and what charter school authorizers need to know about these changes, are attorneys Megan Macy and Ed Sklar.

Host Devon Lincoln talks with Ed Sklar and Erin Hamor about new charter school legislation causing a stir in Sacramento. If enacted, the pending bills will drastically alter California's current charter school landscape.

Devon Lincoln talks with charter school law experts Ed Sklar and Claudia Weaver about the statewide conversation currently surrounding charter schools and the impact they have on traditional public schools. From recent teacher strikes, to the election of a new Superintendent of Public Instruction, to a raft of new legislative proposals, the role of charter schools is front and center in California politics right now. Ed and Claudia discuss the shift in the debate regarding charter schools, the origins of this debate, the issues it raises, and what the future might hold for educational options in the state.