David J. Wolfe
Of Counsel | Fresno
Attorney Insights
More from David J. Wolfe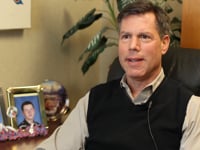 The Most Fulfilling Aspect of My Job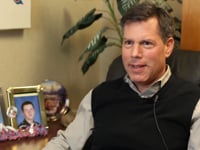 What I Would Do If I Wasn't Practicing Law
Overview
David J. Wolfe is Of Counsel to Lozano Smith. Mr. Wolfe recently retired after 30 years with the firm, including 29 years serving the Cities of Clovis and Fowler. Mr. Wolfe is currently serving in a support role for the firm.

Prior to joining the firm in 1991, he practiced as an appellate attorney for the California Court of Appeal, 3rd Appellate District, in Sacramento, California.


Additional Experience
Mr. Wolfe is an expert in drafting ordinances and formulating creative solutions to complex issues involving public health and safety nuisances. Mr. Wolfe has drafted ordinances which have proved successful in providing tools to address problems associated with adult businesses, entertainment establishments, massage establishments, and cannabis businesses. Mr. Wolfe created successful code enforcement programs resulting in the elimination of blight and substandard housing conditions.


Significant Case
Mr. Wolfe successfully argued before the California Supreme Court the case of Galland v. City of Clovis (2001) 24 Cal. 4th 1003, a mobile home park rent control case, which established the standard for public agency liability arising out of administrative hearings.


Education
Mr. Wolfe received his J.D. from the University of the Pacific, McGeorge School of Law with distinction. He received his B.A. from the University of Connecticut, magna cum laude.

Notably, Mr. Wolfe is one of only nine attorneys in the state who successfully completed all four segments of the League of California Cities' Seminar 2000-2001. The Seminar was presented over a two-year period and covered all aspects of California Municipal Law.