Dulcinea Grantham
Partner | Walnut Creek
Attorney Insights
More from Dulcinea Grantham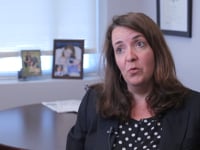 What Motivates Me to Come Into Work Everyday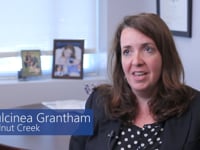 My Main Passion Outside of Law
Overview
Dulcinea Grantham is a Partner in Lozano Smith's Walnut Creek office. She specializes in labor and employment issues for school districts. Ms. Grantham has significant experience handling layoff hearings, arbitrations and classified and certificated employee dismissal matters. She has handled small and large layoffs, including hearings in excess of 300 full-time employees. Ms. Grantham also has extensive experience in employee/employer relations and negotiations for school district clients. Ms. Grantham has negotiated agreements with labor associations throughout the State of California. Ms. Grantham is a certified Trainer of Trainers regarding effective negotiations practices, including Interest Based Bargaining.
Experience
Prior to joining Lozano Smith, Ms. Grantham served as Deputy Legislative Counsel for the California Legislative Counsel's office in Sacramento, California. She provided nonpartisan legal services for Members of the Legislature. She drafted bills, constitutional amendments, resolutions, and amendments to those measures, particularly in the areas of elementary and secondary education, elections, legislative procedure, and private employment.
Ms. Grantham was an adjunct faculty member with the University of San Francisco School of Law where she provided instruction to law students on the legislative process, legislative drafting, and statutory interpretation. Ms. Grantham also was an extern with the California Supreme Court, Chambers of Justice Kennard; a law clerk with the United States Attorney's Office, Northern District of California; and a project clerk with Lewis and Roca, LLP in Tucson, AZ. She interned in the Office of Senator John McCain in Washington, D.C. and in the Ward III City Council Office in Tucson, Arizona.
Presenter Experience
Ms. Grantham has been a speaker for the Association of California School Administrators (ACSA) and the California Association of School Business Officials (CASBO) on a wide range of topics including labor negotiations; employee status, evaluation, investigation, and discipline; and employee leaves of absence. She has made presentations on hiring and supervising athletic employees for the National School Boards Association (NSBA) and presented to the California School Boards Association (CSBA) on handling complaints against high level administrators.
Articles
Ms. Grantham has written numerous, significant articles. They include:
"Code of Conduct: Reviewing and Auditing Your Hiring and Supervision Practices for Athletic Coaches" published by American School Board Journal, Volume 198, No. 8, August 2011;


"Certificated Step and Column Freezes" published by School Services of California, in the Fiscal Report, Volume 30, No. 1, January 2010;


"The Impact of the European Union Data Privacy Directive Safe Harbor on U.S. Privacy Practices: Is it Time for Congress to Take Action to Strengthen U.S. Privacy Laws?" published in the Fall 2001 issue of the Journal of Internet Law; and


"Transforming Transplantation: The Effect of the Health and Human Services Final Rule on the Organ Allocation System" published in the University of San Francisco Law Review in 2001.
Professional Affiliations
Ms Grantham is a member of the Labor and Employment Section of the California Bar, the National School Boards Association's Council of School Attorneys, and the California Council of School Attorneys.
Education
Ms. Grantham received her J.D., cum laude, from the University of San Francisco School of Law and her B.A. from the University of Arizona. She is a member of the State Bar of California.
Significant Cases
Ms. Grantham authored an amicus brief on behalf of the California School Boards Association (CSBA) in the Hildebrandt v. St. Helena USD case. Hildebrandt established a school district's right to maintain full-time teaching or service positions without being forced to split the positions to accommodate senior laid off employees. Ms. Grantham successfully represented Sonoma Valley Unified School District at the California Court of Appeal in McIntyre v. Sonoma Valley Unified School District, where a certificated employee challenged her temporary employee classification. In that decision, the Court affirmed the authority of school districts to classify certificated employees as temporary for multiple years and upheld prior case law confirming that school districts are not required to match each temporary employee to a specific employee on leave. Also of note, while at the California Legislative Counsel's Office, Ms Grantham represented the California Legislature in Californians for an Open Primary v. McPherson (38 Cal.4th 735).



Are you prepared for 2019? Join Lozano Smith attorneys Dulcinea Grantham and Niki Nabavi Nouri as they discuss three important employee leave and accommodations requirements that will impact school districts and public agencies in the coming year.