Janae D. Castellani
Senior Counsel | Fresno
Attorney Insights
More from Janae D. Castellani
Why I Choose to Work at Lozano Smith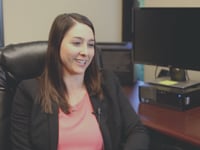 One of My Passions Outside of Practicing Law
Overview
Janae Castellani is Senior Counsel in Lozano Smith's Fresno office. She is a member of both the firm's Labor and Employment and the Facilities and Business Practice Groups.

Ms. Castellani assists clients through both Certificated and Classified employee discipline, including representing clients in employee dismissal proceedings. Ms. Castellani has experience advising school districts regarding the Brown Act, employee leave rights, negotiations, investigations and CalPERS and CalSTRS retirement issues.


Experience
Ms. Castellani has a wide range of experience in the litigation realm, including preparing discovery requests and responses, pleadings, and motions and has represented clients at various types of administrative hearings.

Ms. Castellani also has prior experience in representing city governments, including responsibility for code compliance, opposing Pitchess Motions, and obtaining Nuisance Abatement Warrants on behalf of the City.


Admissions
Ms. Castellani is admitted to the Eastern District of California, the Southern District of California and to practice in all California courts.


Education
Ms. Castellani earned her Juris Doctor degree from the University of Notre Dame Law School, where she was an articles editor for The Journal of College and University Law. She received her Bachelor of Arts in Political Science and Psychology from University of San Diego where she graduated magna cum laude. Ms. Castellani has received certification through ATIXA as a participant in Level 1 and Level 3 ATIXA Civil Rights Investigator Trainings.