Marisa R. Lincoln
Partner | Sacramento
Attorney Insights
More from Marisa R. Lincoln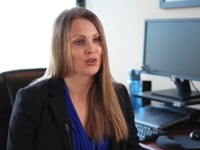 What I Do When a Client Comes to Me with a Stressful Legal Situation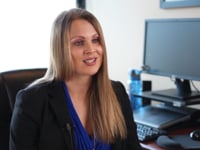 A Philosophy I Try to Live My Life By
More from Marisa R. Lincoln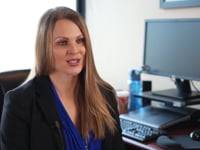 My Expertise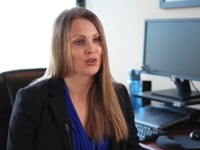 What I Do When a Client Comes to Me with a Stressful Legal Situation
Overview
Marisa Lincoln is a Partner in Lozano Smith's Sacramento office and is the co-chair of the firm's Investigations Practice Group. She has experience working with school districts, community colleges, and county offices of education with an emphasis in personnel/labor relations and charter school law. Ms. Lincoln is one of the firm's specialists in the area of classified and certificated personnel matters. Ms. Lincoln's experience includes:
Advising and representing clients with regard to employee discipline including termination proceedings
Advising and representing school districts and county offices of education in certificated layoff hearings and classified layoffs
Drafting responses to EEOC and DFEH complaints
Drafting responses to unfair practice charges before PERB
Advising clients with regard to scope of bargaining and contract management issues
Conducting complex investigations on behalf of school districts and community colleges related to claims of sexual harassment, discrimination, wrongful termination, and various other complaints
Further, Ms. Lincoln's extensive experience with charter schools includes:
Reviewing and analyzing petitions on behalf of school districts and county offices of education
Advising charter school authorizers with regard to oversight and monitoring issues
Analyzing charter school renewal petitions
Drafting agreements and memoranda outlining respective charter school and charter authorizer obligations
Processing Proposition 39 requests for facilities and negotiating facility agreements
Advising charter school authorizers with regard to charter school revocation issues
Advising school districts and county offices of education in drafting charter school petitions
Ms. Lincoln also advises on general education law matters, including: Brown Act open meeting laws, conflict of interest, FERPA and student confidentiality, student discipline and expulsion, and Public Record Act requests.
Presenter Experience
Ms. Lincoln is a frequent workshop presenter on topics such as: employee discipline matters, charter school issues, AB 1825 sexual harassment, technology-related personnel matters and Brown Act training for new Board members.
Education
Ms. Lincoln earned her J.D. from University of the Pacific, McGeorge School of Law. She earned her B.A. (cum laude) from California State University, Sacramento. Ms. Lincoln has received certification through ATIXA as a participant in Level 1 and Level 3 ATIXA Civil Rights Investigator Trainings.
Awards
Ms. Lincoln was named by
Super Lawyers Magazine
as a 2013 Northern California "Rising Star," a designation only given to less than two and a half percent of lawyers in the state.
Host Sloan Simmons talks with Lozano Smith attorneys Marisa Lincoln and Carolyn Gemma about California's Uniform Complaint Procedures (UCP). Their discussion covers increasingly important legal parameters and best practices for complying with the State's UCP, and how the UCP interacts with best practices in investigations and other complaint processes, such as that before the U.S. Department of Education's Office for Civil Rights.